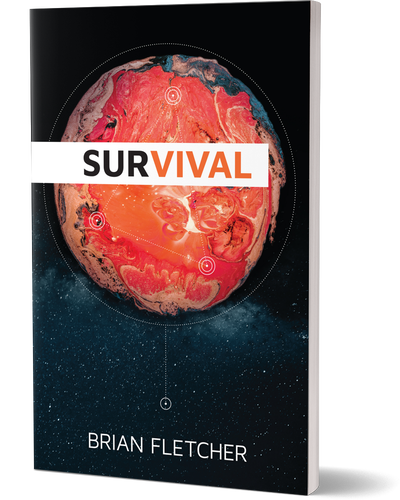 SURVIVAL
"We're surviving, barely hanging on by a thread."
It's been sixteen months since Earth was attacked by a violent alien species that left humanity's chances of survival close to zero. After relocating to an Earth-like planet in the outer reaches of the universe, a small group of humans forms an alliance with a desperate alien race.
Led by a former special-ops soldier, Rick McClendon, they search for lost knowledge to fight back against an enemy that is determined to destroy them.
Can they stay alive long enough to actually fight back and overcome impossible odds?
Preview eBook
Buy on Amazon
I am social.